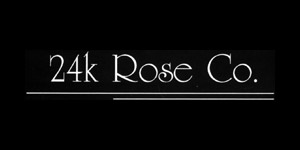 24K Rose
Our 24 Karat and Platinum Roses are real roses that are grown in the USA. For those that prefer a natural color in their rose, the lacquered rose is the right one for you. Underlying the success of the gold dipped and lacquered rose is the fact that men will always show their commitment by giving a rose to the woman they love.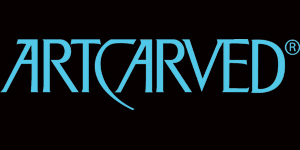 ArtCarved
ArtCarved designs are available in nature's most precious metals: Platinum, Palladium White and Yellow gold; as well as contemporary metals: Titanium and Tungsten Carbide. This broad selection ensures that couples can choose rings that reflect not only their enduring love and commitment, but also their personalities and spirit.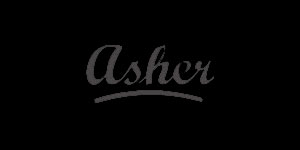 Asher
The pieces are timeless yet fun, sophisticated yet trendy, colorful yet understated, lavish yet chic, vibrant yet delicate, glitzy yet cool. Whether flaunted, worn elegantly or simply accompanied to make a statement, they present a range of style and quality much appreciated by women and youths alike.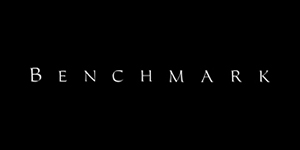 Benchmark
Manufacturing beautiful bridal jewelry for over 40 years, Benchmark utilizes the finest skilled craftsmen and state of the art technology to create beautiful wedding rings in gold, palladium, and platinum. Proudly manufactured in the U.S.A., each Benchmark ring is carefully crafted and undergoes a 6 step quality control process to ensure that your wedding ring will last for generations.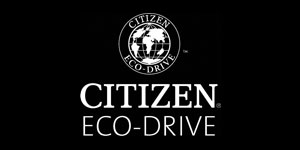 Citizen Eco Drive
Citizen Eco-Drive proves that style and sustainability can co-exist with ecologically-friendly timepieces. Utilizing the power of light, Citizen Eco-Drive technology converts light into stored energy to power the watch for at least six months, even in the dark. Fueled by light, it never needs a battery.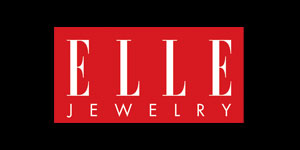 Elle Jewelry
Like the pages of ELLE Magazine, ELLE Jewelry evolves from season to season, as colors and fashion trends change for a look that is chic, modern and bold. ELLE Jewelry fuses fashion with high-polished 925 rhodium-plated sterling silver and the highest quality gemstones. Look for the genuine ruby logo on each piece of ELLE Jewelry which represents a woman's inner strength and beauty. ELLE Jewelry designs are contemporary yet timeless, an excellent accessory to current fashion and classic wear.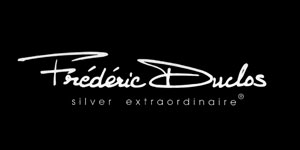 Frederic Duclos
Frederic Duclos is an award winning French designer of contemporary sterling jewelry. Established in 1984, this family owned studio is based in Huntington Beach, California. The gems used in each piece of jewelry are carefully chosen, reflecting Frederic's paramount attention to detail while his contemporary designs showcase his artistry as a precious metal designer.
Browse our Frederic Duclos products View all

→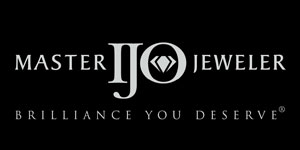 Master IJO Jeweler
As a Master IJO Jeweler, we practice strict ethical values that concern trust, integrity, expertise, and honesty. The Master IJO Jeweler Collection is a result of IJO designers who work together to join magnificent craftsmanship with elegant designs. This collection of fine jewelry is exclusive to Master IJO Jewelers.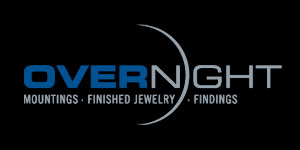 Overnight
Some style is legendary. Since their establishment in 1994, Overnight has grown into one of the most fashion forward, service-based, reliable jewelry suppliers in the industry. To this date, Overnight has nearly 50,000 styles in its tremendous jewelry supply. As an "in stock" company, meeting the demand for immediate goods has always been Overnight's specialty.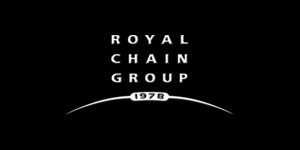 Royal Chain
Paul Maroof founded the Royal Chain Group in 1978. Under his meticulous leadership, he developed his family owned business bringing in his son and daughter as they work diligently together to run, develop, and grow the Royal Chain Group. Mr. Maroof maintains a personal involvement in everything that the Royal Chain Group represents. This commitment has made him the pre-eminent importer of quality jewelry.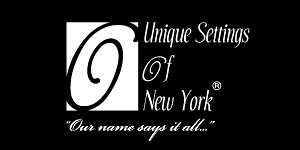 Unique Settings
Unique Settings of New York™ is proud to be one of the first GREEN jewelry manufacturers located in the United States. Known as the industry's 'Custom Jewelry Specialist,' Unique Settings helped set the industry standard in recycled metals and conflict-free stones. The company feels an extreme commitment to give something back by using only 100% recycled metals bought from earth-friendly refineries. Likewise, only Kimberley diamonds and colored gems from ethical sources are used to create their amazing Bridal and fashion pieces.